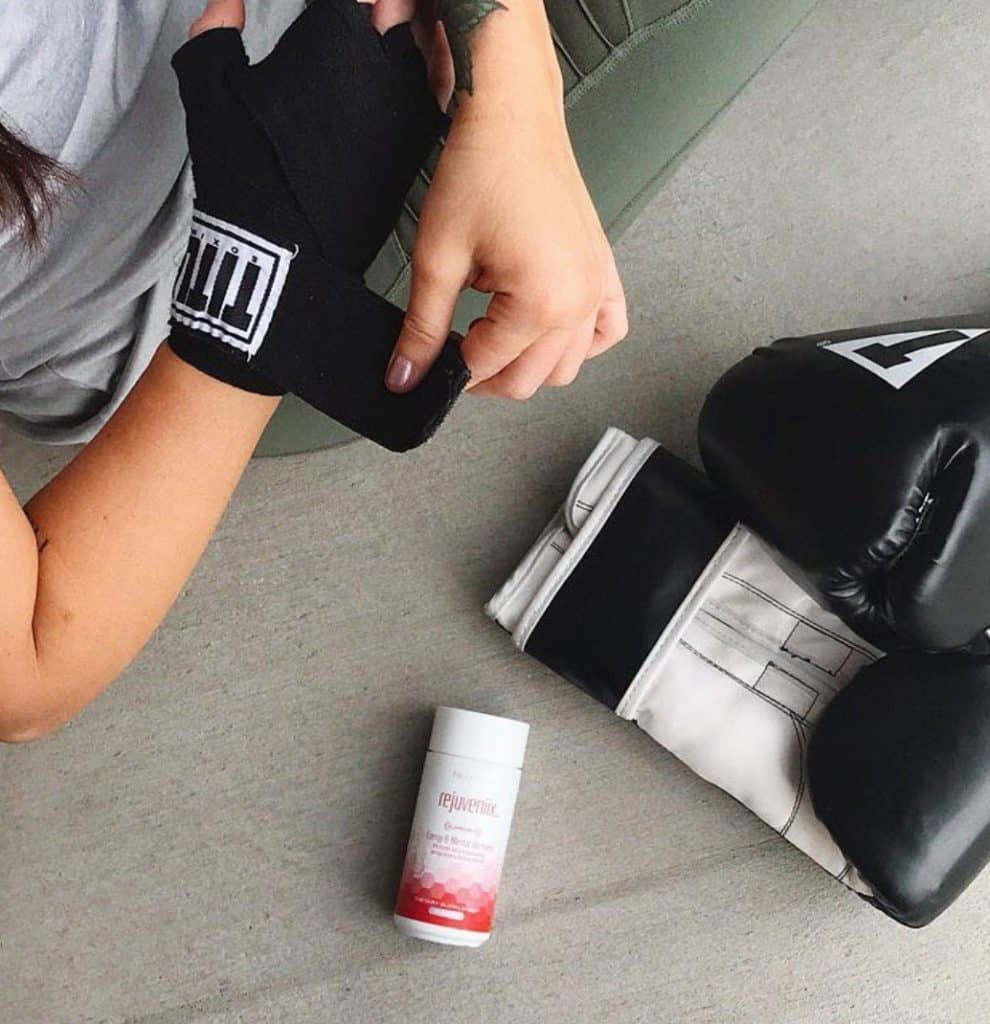 The perfect whiplash!
Rejuveniix is a natural energy booster that combines superfruit extracts and an exclusive stimulant blend to naturally increase concentration, improve mood and boost energy.
Rejuveniix™ provides natural energy from healthy, natural ingredients, without the nervousness and energy drain associated with synthetic chemicals and added sugars. Not only is it a healthy alternative to coffee and energy drinks, it is also more economical (comparison made per day).
THE MAIN INGREDIENTS OF REJUVENIIX™ :
 AÇAI: has been used for thousands of years to promote health, energy and vitality in general.
NONI: Possesses powerful antioxidant properties to help protect against free radicals.
MAQUI: Contains a high level of anthocyanins. Studies have shown that they help reduce the harmful effects of oxidative stress.
CHAMOLY: Has calming properties and helps to improve mood.
L-THENAINE: has an anti-stress effect and improves attention and performance.
GOJI BAYS: useful for neutralising free radicals.
SEA BUCKTHORN BERRIES: Rich in beneficial phytonutrients, sea buckthorn berries are powerful antioxidants.
GREEN COFFEE CRAIN EXTRACT: This extract is a natural source of caffeine for general energy..
DOSAGE AND RECOMMENDATION OF REJUVENIIX™ :
The compact size, with a recommended dose of three capsules per day, makes it easy to take Rejuveniix™ anywhere!
Do not exceed the recommended daily dose.
(If you are pregnant, nursing or have a health problem, consult a doctor before using this product. Keep out of reach of children).
COMPOSITION Rejuveniix