Prepare your face for your skincare routine with the Purifying Exfoliator Lucim™, made with kaolin and bentonite clay, plus fruit enzymes that work together with jojoba beads and lactic acid to gently exfoliate and remove dead skin cells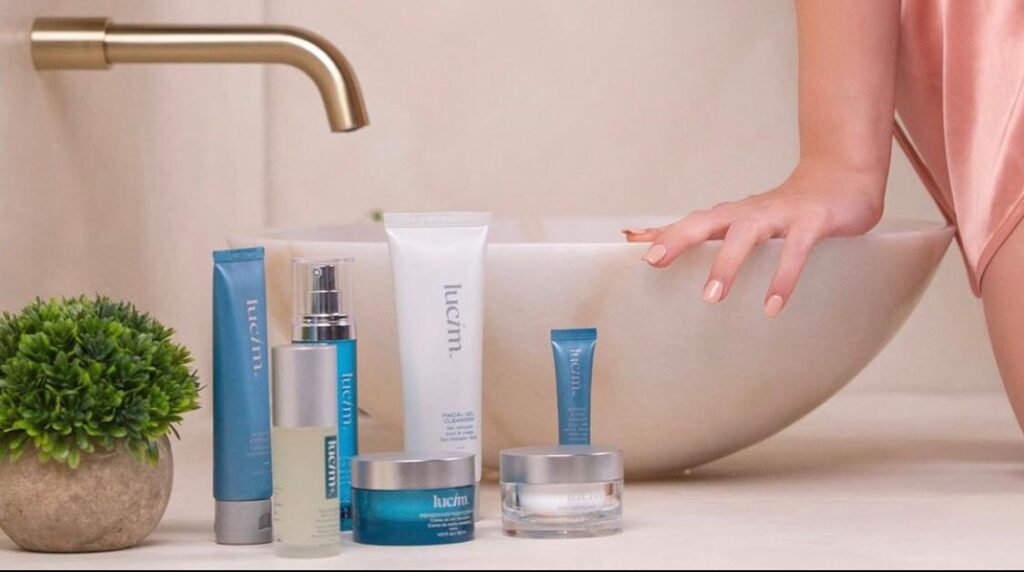 THE BENEFITS OF EXFOLIATION :
Removes dead skin cells

Improves the appearance of pores

Reduces skin problems

Visibly reduces blackheads and imperfections
This powerful yet gentle scrub is formulated to use 4 ways of gentle exfoliation.
Kaolin and Bentonite work synergistically to remove excess sebum, fat and toxins from the skin while visibly unclogging and tightening pores.
Thanks to their round, smooth shape, the jojoba grains provide a gentle, non-abrasive physical exfoliation of the skin.
Lactic acid, a mild, non-irritating alpha hydroxy acid (AHA), is an AHA with a larger molecular size that acts on the skin's surface as a chemical exfoliator to polish and remove dead skin cell.
Enzymes from papaya and pineapple work synergistically to remove dead skin cells.