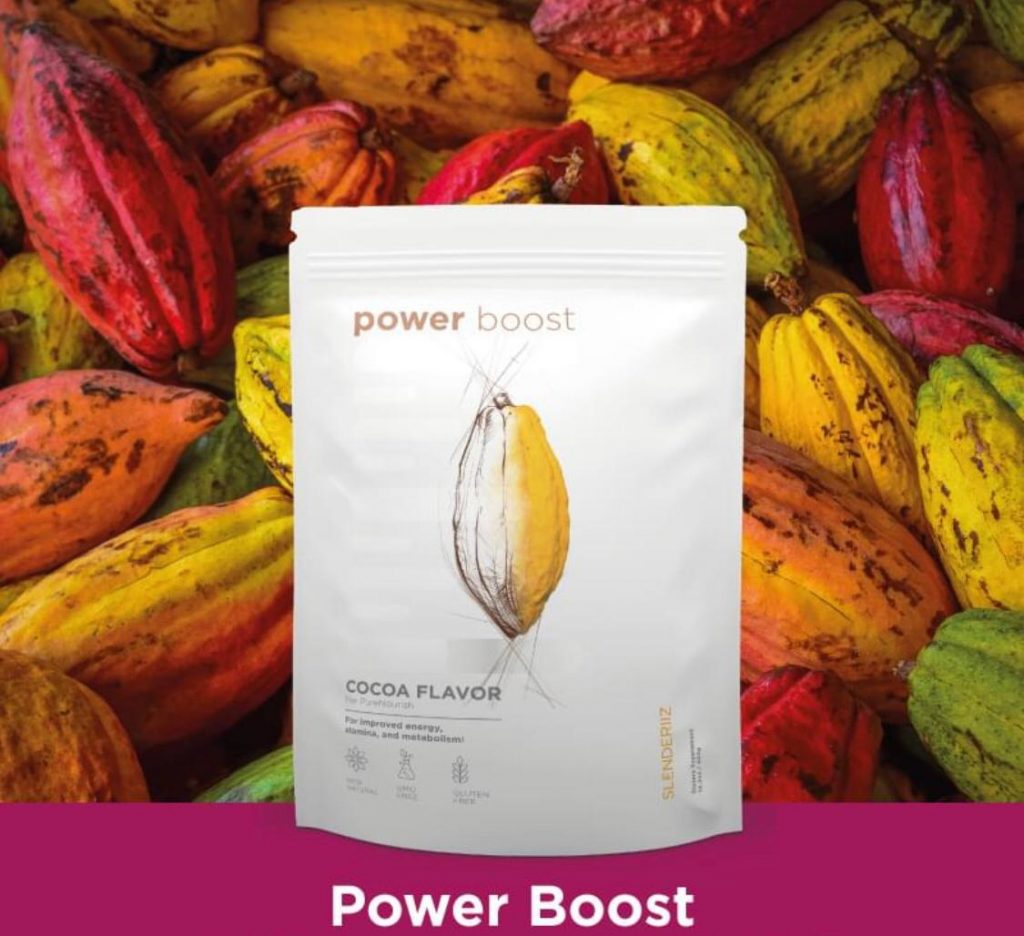 THE BENEFITS OF POWER BOOST :
Supports the body in a holistic way.

Promotes a positive mood.

Contains a blend of L-amino acid glutamine and Neobee® medium chain triglycerides.

Incredibly tasty, nutritious blend of cocoa beans.

Added coconut oil is a rich source of nutrition to help nourish the body.

Can be used as a supplement to PureNourish or alone to help your body replenish the nutrients it needs.
WHAT MAKES POWER BOOST™ UNIQUE ?
GMO-FREE

LOW GLYCEMIC INDEX

VEGAN GLUTEN FREE

NO ARTIFICIAL FLAVOURS

FOOD-FREE

CONTAINS STEVIA AND AGAVE

BCAA 2:1:1
Cocoa powder (alkaline)

Coconut sugar

Coconut milk powder

Natural vanilla flavouring

Branched-chain amino acid powder

L-Glutamine powder

Sunflower lecithin powder

Stevia and agave leaf

Medium-chain tiglyceride powder

Guar gum

Luo Han Guo

Sodium chloride
DOSAGE AND POWER BUMP RECOMMENDATION ™ :
Mix one scoop of Power Boost with two scoops of PureNourish and 235 ml of cold water. Shake vigorously. For a smoother mixture, use vegetable milk.
*Always consult your physician before taking any new supplement if you are pregnant, nursing, or have a medical condition.
Product information