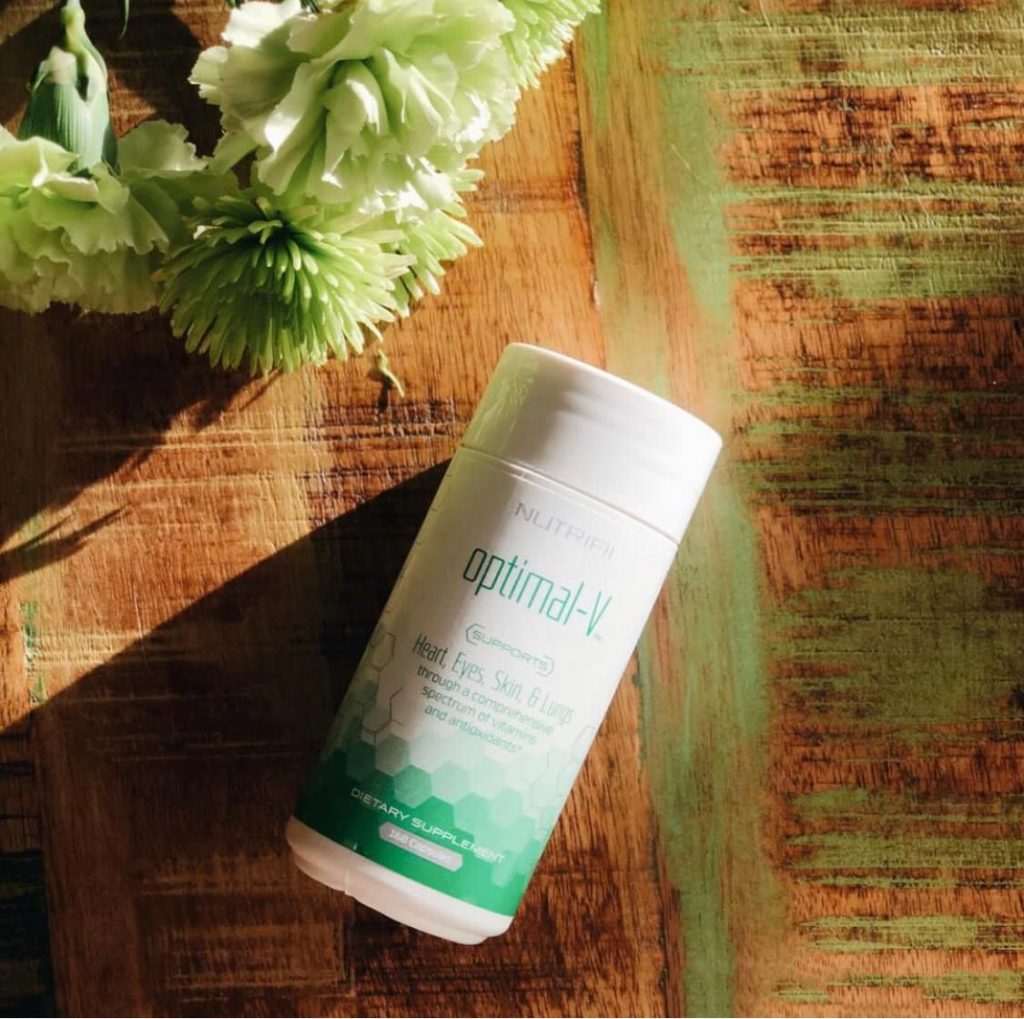 Complete Vitamin Support
Optimal-V ® contains 17 different vitamins, as well as unique and beneficial ingredients such as beet root, wheat grass and grape seed extract, which stimulate your immune and nervous systems. When your body is deficient in vitamins or minerals, it can impact your mental and physical health. These powerful capsules will provide the impetus towards achieving and maintaining optimal health.
The benefits of Optimal-V ® ?
SUPPORTS THE BLOOD VESSELS
SUPPORTS THE VISION
SUPPORTS THE SKIN
SUPPORTS THE IMMUNE SYSTEM
HELPS TO ADDRESS NUTRIENT DEFICIENCIE
Dosage and recommendation of Optimal-V®. :
Calcium L-ascorbate, coating agent: hydroxypropylmethylcellulose, D-alpha-tocopheryl acid succinate, inositol, grape seed extract (Vitis vinifera), D-pantothenate (calcium), vegetable powder mix (broccoli (Brassica oleracea), spinach (Spinacia oleracea), cucumber (Cucumis sativus), Brussels sprout (Brassica oleracea var. gemmifera), celery (Apium graveolens), kale (Brassica oleracea var. sabellica), asparagus (Asparagus officinalis), green pepper (Capsicum annuum), cauliflower (Brassica oleracea var. botrytis), parsley (Petroselinum crispum), carrot (Daucus carota), tomato (Lycopersicon esculentum), beetroot (Beta vulgaris), cabbage (Brassica oleracea var. capitata)), beta-carotene, zinc L-ascorbate, potassium L-ascorbate, bromelain, pyridoxine hydrochloride, magnesium L-ascorbate, thiamine hydrochloride, acerola fruit extract (Malpighia glabra), riboflavin, cholecalciferol, nicotinamide, nicotinic acid, rice bran (Oryza sativa), menaquinone, black pepper fruit extract (Piper nigrum), amla fruit extract (Emblica officinalis), L-ascorbyl 6-palmitate, wheatgrass powder (Triticum aestivum), pteroylmonoglutamic acid, methylcobalamin, D-biotin.
Take 1 capsule a day, preferably with meals.
Do not exceed the recommended daily dose.
It is always best to take your nutritional supplements with your meal. This allows your body to absorb nutrients more efficiently and with a greater degree of tolerance. Having food in your stomach will greatly improve the absorption of the nutrients contained in your vitamin and mineral capsules.
(If you are pregnant, breastfeeding or have a health problem, consult a doctor before using this product. Keep out of the reach of children).