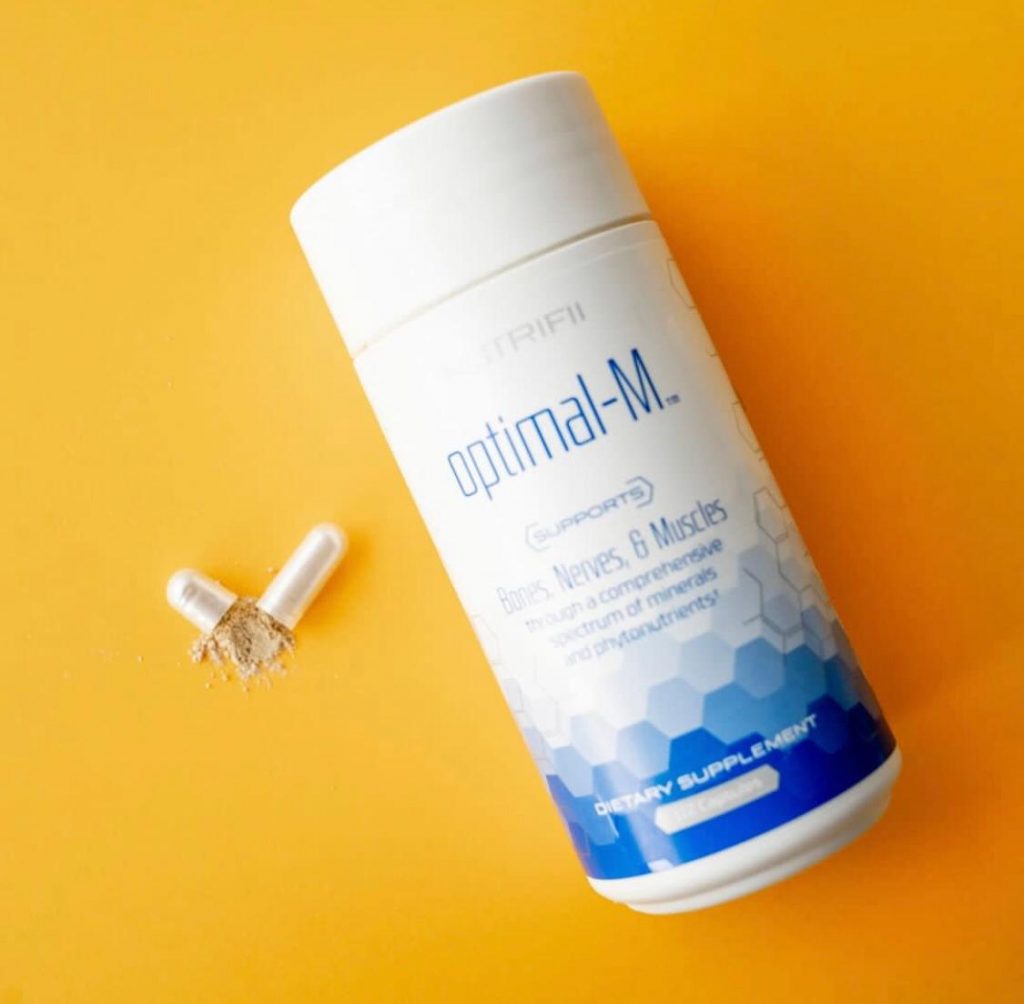 Optimal-M® : Complete mineral support
Optimal-M® supports muscles, bones and the nervous system with a range of 32 minerals, trace elements, enzymes and super nutrients, with the right co-factors for easy consumption. This high-quality formula based on whole foods helps your body maintain normal connective tissue. The minerals provide the chemical elements needed to maintain a strong foundation, and these capsules are scientifically formulated to do just that.
The benefits of Optimal-M® ?
-SUPPORTS BONES
SUPPORTS THE NERVOUS SYSTEM
SUPPORTS THE MUSCLES
HELPS MAINTAIN NAILS AND HAIR
CONTRIBUTES TO AN OPTIMAL FUNCTIONING OF THE BODY
Dosage and recommendation of Optimal-M® :
The recommended dosage for Optimal-M is 2 tablets, twice a day.
Do not exceed the recommended daily dose.
It is always best to take your food supplements with a meal. This allows your body to absorb the nutrients more efficiently and with greater tolerance. Having food in your stomach will greatly improve the absorption of nutrients from your vitamin and mineral capsules.
(If you are pregnant, nursing or have a medical condition, consult a doctor before using this product. Keep out of reach of children).
"These statements have not been evaluated by the Food & Drug Administration. These products are not intended to diagnose, treat, cure or prevent any disease. »
Composition Optimal-M