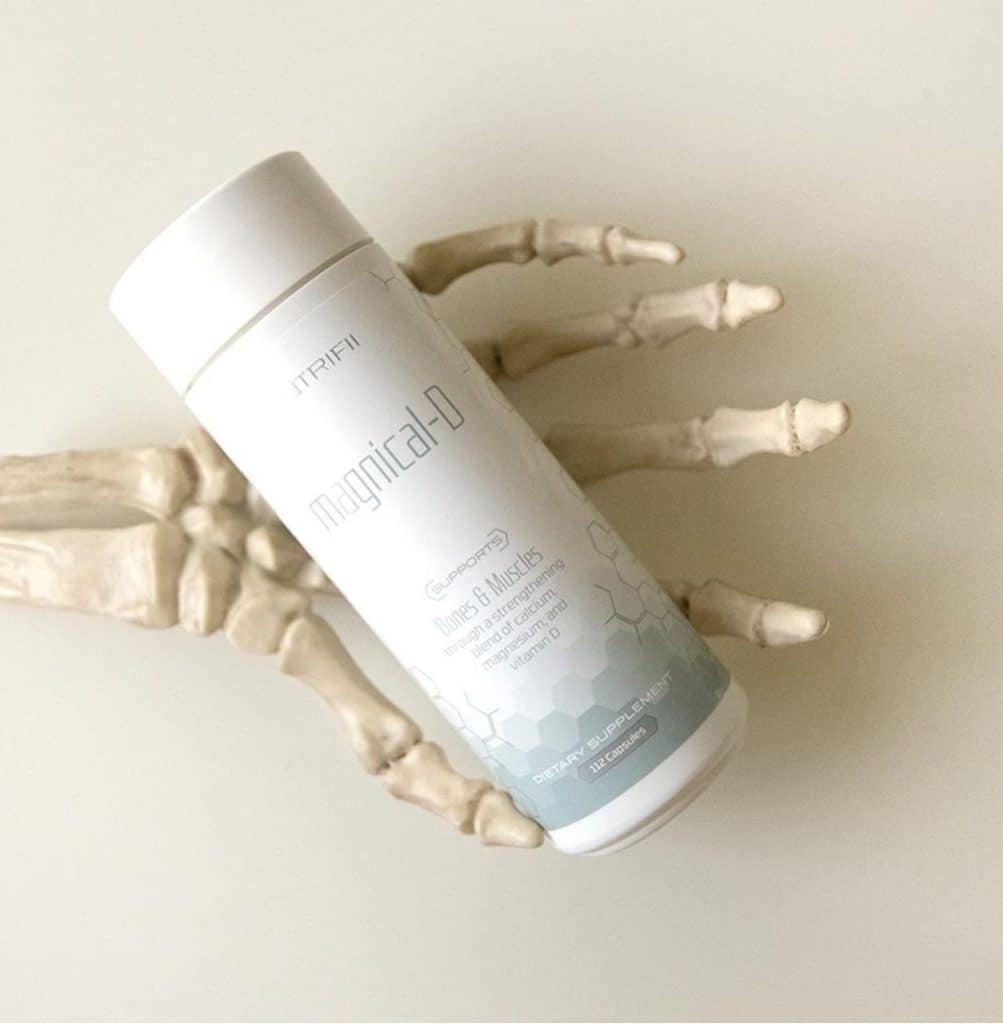 Magnical-D™ is a daily supplement designed to strengthen your bones, support your muscles and provide a balanced combination of nutrients essential for bone and muscle health.
In order for the body to properly utilise calcium, several other elements must be present, including vitamin D, magnesium and vitamin K. All of these important elements, and many more, are included in Magnical-D to ensure that your body can effectively utilise the calcium that you take.
It is essential for maintaining strong teeth and bones and also helps normalise muscle and neurotransmission function. We need calcium throughout our lives to help our bones and teeth grow and stay strong.
It is a key element that contributes to the normal functioning of the nervous system. Magnesium also contributes to the normal functioning of muscles and psychological functions.
Of the many benefits of vitamin D, the regulation of calcium and phosphorus absorption and the promotion of normal immune system function are perhaps the most important. Vitamin D is also important for normal growth and development of bones and teeth and for supporting the immune system.
Vitamin K2 works in synergy with calcium and vitamin D3.  Vitamin K2 is the most bioavailable form of vitamin K.
Reishi and shiitake mushrooms

:
Reishi and Shiitake mushrooms have a wide range of health benefits. We chose to add them to Magnical-D because of their high copper and zinc content. Shiitake mushroom extract has been used for thousands of years by traditional Chinese and Japanese herbalists for their unique properties to support the immune system.
DOSAGE AND RECOMMENDATION OF MAGNICAL-D ™ :
The recommended dose for Magnical-D is 2 tablets per day.
Do not exceed the recommended daily dose.
(If you are pregnant, nursing or have a medical condition, consult a doctor before using this product. Keep out of reach of children).
COMPOSITION magnical-D