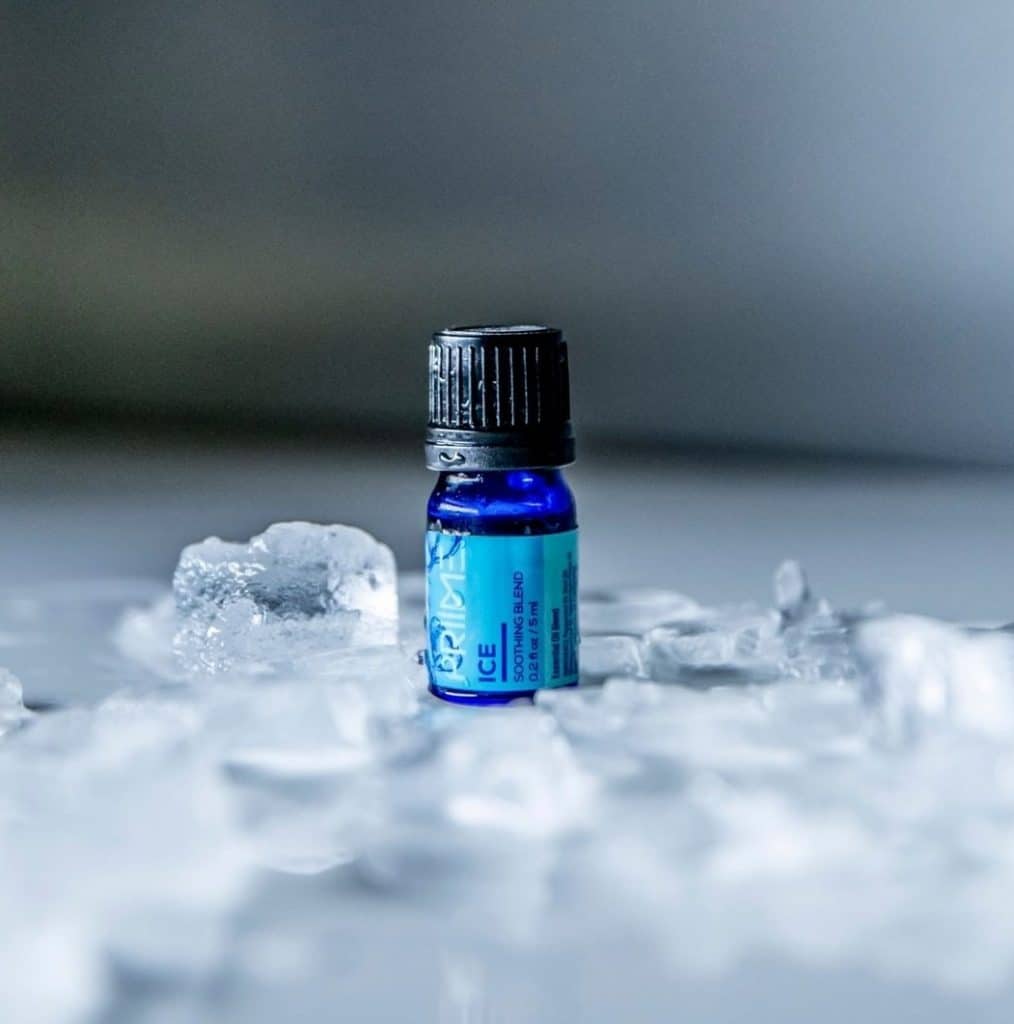 Peppermint and white camphor join birch and wintergreen, essences that refresh the skin and soothe aching muscles. Black pepper oil and other key ingredients help relieve muscle stiffness.
THE BENEFITS OF PRIIME ICE :
Refreshes and soothes – when your muscles tense up during warm-up, the white camphor, wintergreen and peppermint oils in this blend lower the temperature on contact with the skin.
Relaxes the muscles – the natural properties of birch, German chamomile and essential oils from the mint family soothe the body's response to overload by relaxing the muscles.
There are many ways to use your Prime Ice oil! Here are a few ways to quickly relieve your body :
Local use – rub a few drops of Ice directly on joints and muscles for refreshing relief.
Massage – add a few drops of Ice to Priime Fractionated Coconut Oil to create a refreshing massage oil for tense muscles.
Poultice – add a few drops of Ice to hot or cold water to make a poultice. Apply to sore muscles and reapply with a mixture of water and ice when the compress has reached skin temperature.
NOTE: In case of allergy to aspirin, do not use Priime Ice.
MAIN INGREDIENTS OF PRIIME ICE :
Birch

Peppermint

Wintergreen

Camphor
THE SUPPORTING INGREDIENTS :
Helichrysum

Lemongrass

Cypress

Ravensara

Ginger

Elémi

Fractionated coconut oil

Eucalyptus

Black Pepper
Possible photosensitivity at the site of topical application. Avoid direct sunlight for 6 hours after application.

Pregnant or breastfeeding women should always consult their physician before using essential oils or blends of essential oils. Experts recommend avoiding all essential oils during the first trimester and using only those approved by your doctor during the second and third trimesters.

Note: ONLY FOR EXTERNAL USE. KEEP OUT OF REACH OF CHILDREN. Risk of hypersensitivity of the skin. Avoid contact with eyes, inside of ears and sensitive areas.