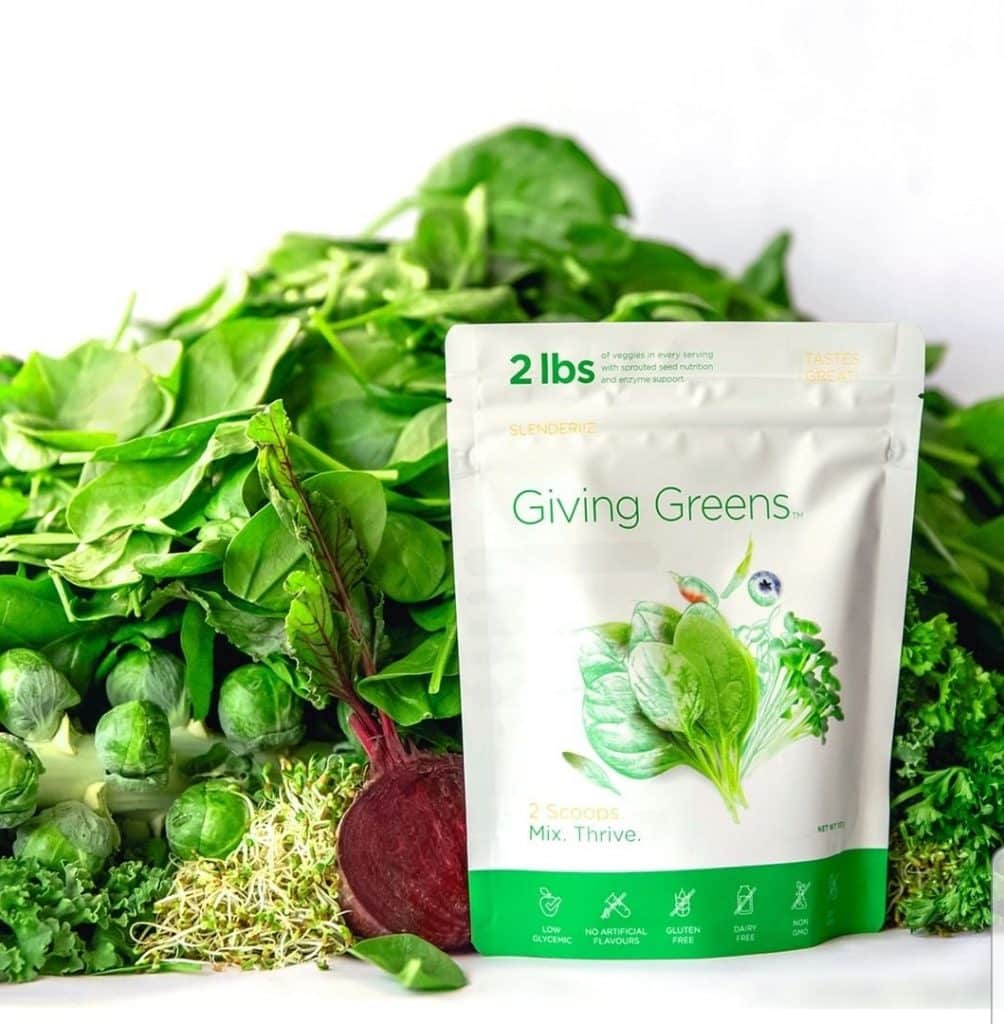 THE BENEFITS OF GIVING GREENS® :
Giving Greens is a tasty, nutrient-rich drink that contains 900 grams of vegetables, sprouted seeds, a blend of enzyme-rich superfruits and a live culture system that provides your body with vital nutrients to boost immunity, aid digestion and help protect cells from oxidative stress. With just this dose a day, you are giving your body the nutrients it needs. 
LOW GLYCEMIC INDEX – NO ARTIFICIAL FLAVOURS – NO VEGAN GLUTEN – NO GMF – NO SOY
Contributes to the formation of collagen for the normal functioning of blood vessels.
Contributes to the protection of cells against oxidative stress
Promotes proper functioning of the immune system
Improves skin hydration and clarity

Digestive aid

Increases immunity

Only 15 calories per dose
A rich base of spinach, alfalfa and chlorella vulgaris, a plant with a cracked cell wall, provides essential phytonutrients, vitamins and minerals for optimal nutrition.
Fresh shoots of broccoli, amaranth and millet are harvested at their peak to provide maximum benefit and all nine essential amino acids.
Super fruits, namely goji berries, blueberries and acerola, combined with cinnamon, provide a natural sweet taste and a nutritional boost.
A system of live cultures and five highly active digestive enzymes help your body release all the nutritional value it contains.
DOSAGE AND RECOMMENDATION OF GIVING GREENS® :
Add two doses to 235 ml of water, mix and enjoy once a day.
*Always consult your doctor before taking any new dietary supplement if you are pregnant or breastfeeding or if you have any medical condition.
COMPOSITION Giving greens