Priime fractionated coconut oil is a high quality carrier oil. It is a versatile oil that penetrates easily into the skin and hair, making it a moisturising, carrier and massage oil..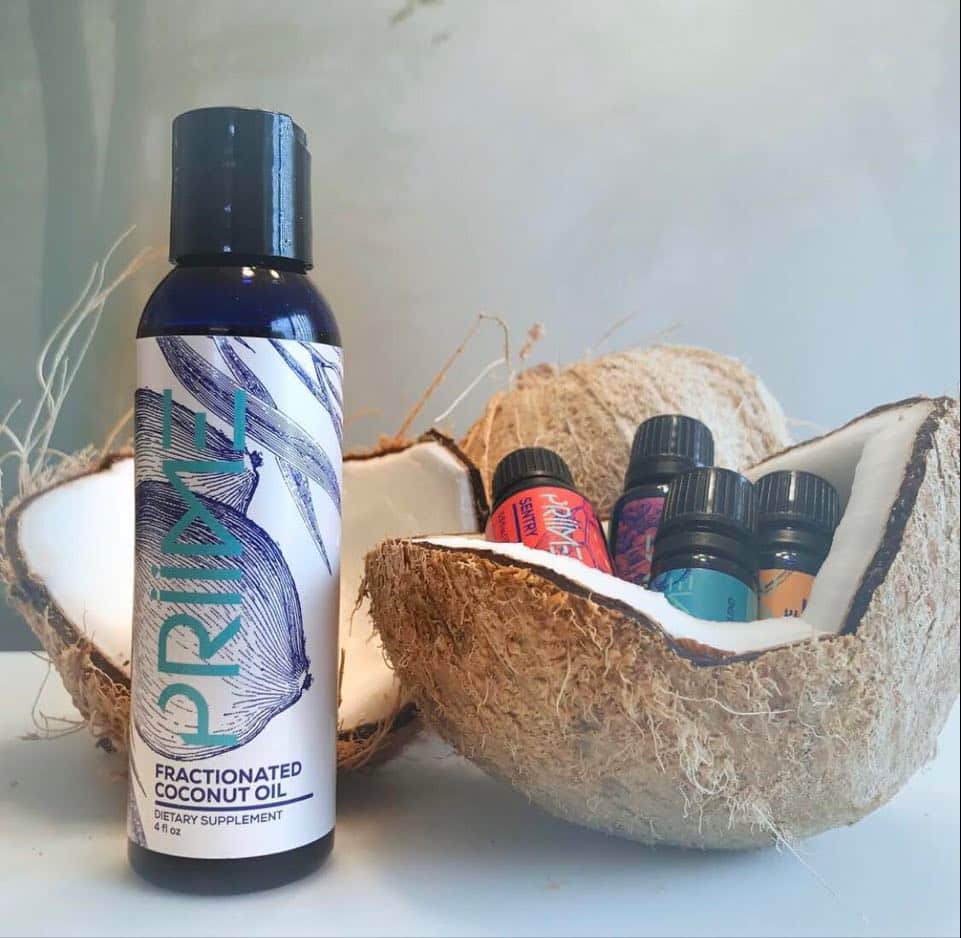 WHAT IS FRACTIONATED COCONUT OIL ?
Light moisturising oil – It is a light, silky moisturising oil that can be applied directly to dry skin and hair. It is easily absorbed, does not leave a greasy film, softens and is suitable for people who suffer from eczema, psoriasis, dry and itchy skin.
You can use fractionated coconut oil alone or with blends of essential oils!
Carrier Oil – for sensitive skin, mix one drop of your favourite Priime essential oil with five drops of Priime Fractionated Coconut Oil or as directed by the essential oil, before applying to the skin.
Diffusion – dilute some of the essential oil with up to ¼ teaspoon of Priime Fractionated Coconut Oil for use in a diffuser for a softer scent, although Priime essential oil blends can also be used undiluted for more intense aromatherapy.
Moisturising – rub a few drops between palms and apply directly to dry skin and hair. Gently massage in for immediate results. Excellent for people suffering from psoriasis, eczema and other dry skin problems. Can be combined with Priime essential oil blends to customise fragrance and therapy.
Massage Oil – add a few drops of your favourite Priime Essential Oil Blend to a dollop of Priime Fractionated Coconut Oil in the palm of your hand. Mix and warm gently by rubbing between your hands before applying a light, moisturising massage oil.
Is fractionated coconut oil an extra virgin oil? Is it hydrogenated, bleached, refined or deodorised?
The ARIIX quality standard applies to all our products. The oil is fractionated, which means that centrifugal force is used during the process in order to remain in liquid form. Without fractionation, coconut oil becomes solid below 76 degrees. No bleaching, refining or deodorisation takes place during the production or fractionation process.