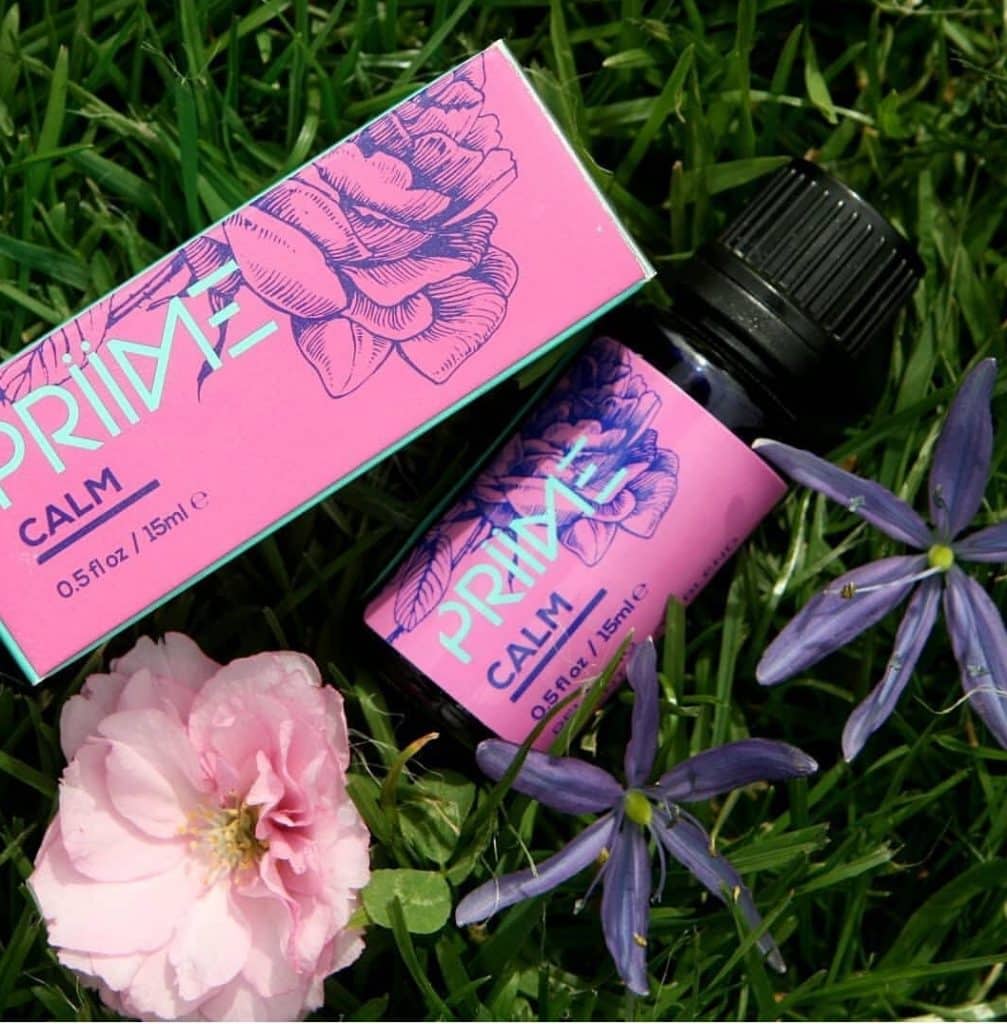 RELAXING BLEND FOR MOMENTS OF TRANQUILLITY
Sweet lavender meets the calming oils of neroli, valerian and Damask rose to soothe restlessness and promote peace and tranquillity. Calm is often used by people who have difficulty sleeping.
THE BENEFITS OF PRIIME CALM
Reduces stress – Mediterranean neroli and bergamot oils remain two of the most popular additions to expensive fragrances and there is a reason for that: we are attracted to the natural calming effect they have on our bodies.
Heads up – oil distilled from thousands of rose petals has been valued for centuries as one of nature's most powerful uplifters. This essence is included in this blend to gently cheer up the heart.
Promotes relaxation – lavender and valerian extracts contain natural ingredients that combat insomnia, restlessness and stress. A few drops of Calm added to bathwater or mixed with oil for a bedtime massage are particularly effective.
There are several ways to use your Prime Calm oil! Here are a few ways to relieve your body quickly:
Local use – Calm can be applied directly to stress points such as the temples, neck and wrists, or anywhere that the release of the precious oils promotes a sense of calm and well-being.
Diffusion – Calm can be diffused throughout the home. The clean, floral scent combats household odours and promotes calm when diffused in bedrooms.
Dryer – pour a few drops onto a cloth and put it in the dryer to infuse clothes, sheets and towels with this comforting scent.
Massage – add a few drops of Priime Fractionated Coconut Oil for a soothing massage oil.
MAIN INGREDIENTS OF PRIIME CALM :
Lavender

Neroli

Valériane

Rose of Damascus
THE SUPPORTING INGREDIENTS :
Bergamot

Rose Geranium

Fractionated Coconut Oil

Marjolaine

Vetiver

Vanilla

Orange

Roman chamomile

Lemon balm leaf
Possible photosensitivity at the site of topical application. Avoid direct sunlight for 6 hours after application.

Pregnant or breastfeeding women should always consult their physician before using essential oils or blends of essential oils. Experts recommend avoiding all essential oils during the first trimester and using only those approved by your doctor during the second and third trimesters.

Note: ONLY FOR EXTERNAL USE. KEEP OUT OF REACH OF CHILDREN. Risk of hypersensitivity of the skin. Avoid contact with eyes, inside of ears and sensitive areas.